Posted by Heaven Leigh on 10th Dec 2019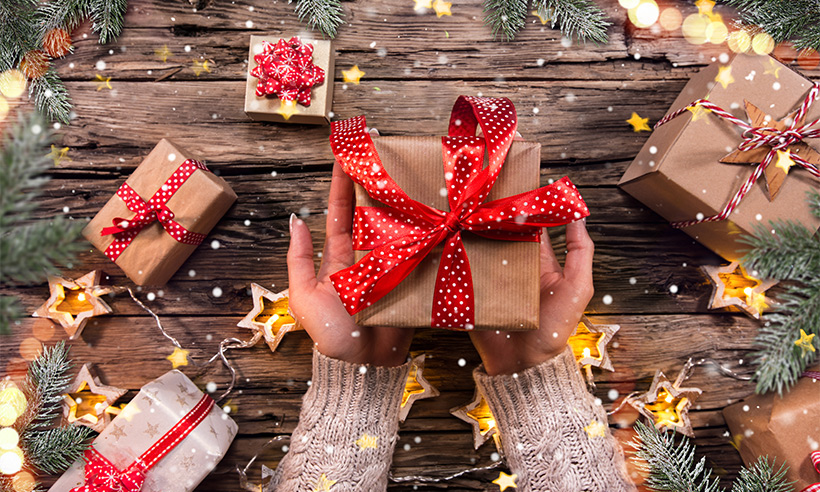 Want to give the gift of glow but don't know what to buy? Consult our beautystoredepot.com gift guide to give the gift that gives back all year!
1. Dermalogica merges the gift of variety with a bold aesthetic with their Kelsey Montague designed Holiday gift sets. Gift the Ultimate Cleanse and Glow Trio to help boost the skin's radiance. The Be Radiant Brightening & Firming Duo will bring a smile to anyone's face by gifting anti-aging benefits that'll stay well into the New Year.
2. Jan Marini Sugar Cookie Exfoliator will pack an exfoliating, anti-aging power punch for any user. The decadent scent will remind of the magic of the holiday season and have skin shining merry and bright.
3. Osmosis Skincare and Wellness comes alive this holiday season with the Skincare Care Essentials Kit and New Year, New You! Providing the user topical and internal optimal wellness. All the antioxidants, vitamins and enzymes will have skin singing carols for all to hear!
4. G.M. Collin continues to top the tops with their exclusive Kits that address anything from dehydration to anti-aging! But the one to have skin shining bright like a diamond will be the decadent Shine Bright Kit. With this Kit, you can Choose Option 1 that includes the Diamond Cream or Option 2 that includes the Diamond Serum. Both options also include the Diamond Eye Contour and will have skin looking divinely youthful!
5. iS Clinical never falls short on their Holiday Collections and 2019 is no different. Take advantage of the Illuminate Eyes and Luxurious Glow Gift Collections to reduce the visible signs of skin aging. The industry's most reputable brand will delivery time after time. If you're go-to is iS better get your clicking fingers ready as these collections have already sold out and our stock is diminishing by the minute!
For additional information and inquiries into any of our Holiday Gift Sets, Kits and Collections, please defer to our exceptional customer service team via email, web chat or by calling 1-800-926-5219. We look forward to hearing from all of you! Have a fabulous Holiday and as always thank you for shopping with beautystoredepot!