Posted by Heaven Leigh on 26th Oct 2020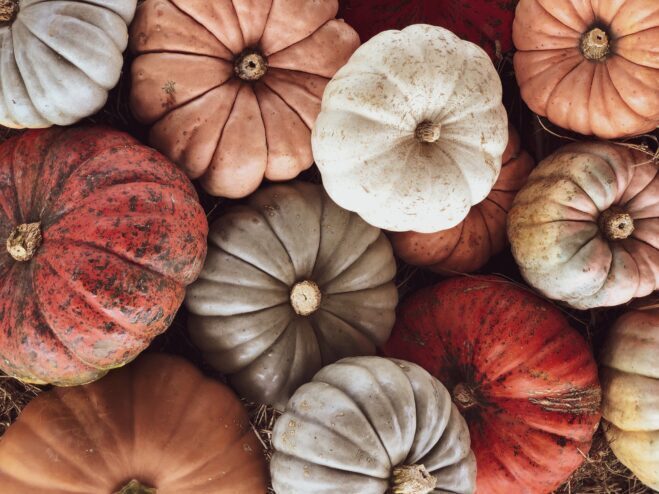 'Tis the season (am I right)! All pumpkin everything! A secret skincare heavy-hitter chock-full of Alpha Hydroxy Acids, Pumpkin provides its enzymatic acid action to increase cellular turnover revealing younger, tighter, more radiant skin. Here are some beautystoredepot favorites that will have you indulging this season!
glo Skin Beauty Pumpkin Enzyme Scrub - With both chemical and physical exfoliation factors you can't go wrong! Pumpkin Enzyme Scrub features the delicious pumpkin essence creating a wonderful aromatherapeutic experience while revealing a more youthful complexion. You can even step up the exfoliation power by treating your skin to glo's Exfoliate + Brighten Selfcare Set!
PCA Skin Nutrient Toner - Treat your skin and your senses with PCA's nutrient-rich toner that will have your skin's pH singing its praises! Simply smooth over freshly cleansed skin to ideally prep your skin for follow-up serums and/or moisturizer.
Moor Spa Pumpkin Peel - Sensitive skin? Say no more! Moor Spa combines the natural power of enzymes helping refine even the most sensitive skin's appearance. Apply a thin layer after cleansing, leave the peel on 10-15 minutes and follow with a thorough rinse.
Sircuit Skin Youth Accelerator+ Pumpkin Enzyme Peel - The name of this product says it all! Sircuit's chirally correct formula will have your skin appearing more supple and lusciously soft to the touch.
Elaine Gregg Soft Papaya and Pumpkin Masque - Clear skin is in this fall season! Combining both clarifying and healing properties, this cream-based masque will provide astringents to clear your skin while tightening and toning.
For additional information and inquiries into any of our suggestions/recommendations please defer to our exceptional customer service team via email, web chat or by calling 1-800-926-5219. We look forward to hearing from all of you! Happy Halloween to all you ghouls and as always thank you for shopping with beautystoredepot!