Posted by Katy Z & Heaven Leigh on 20th Nov 2020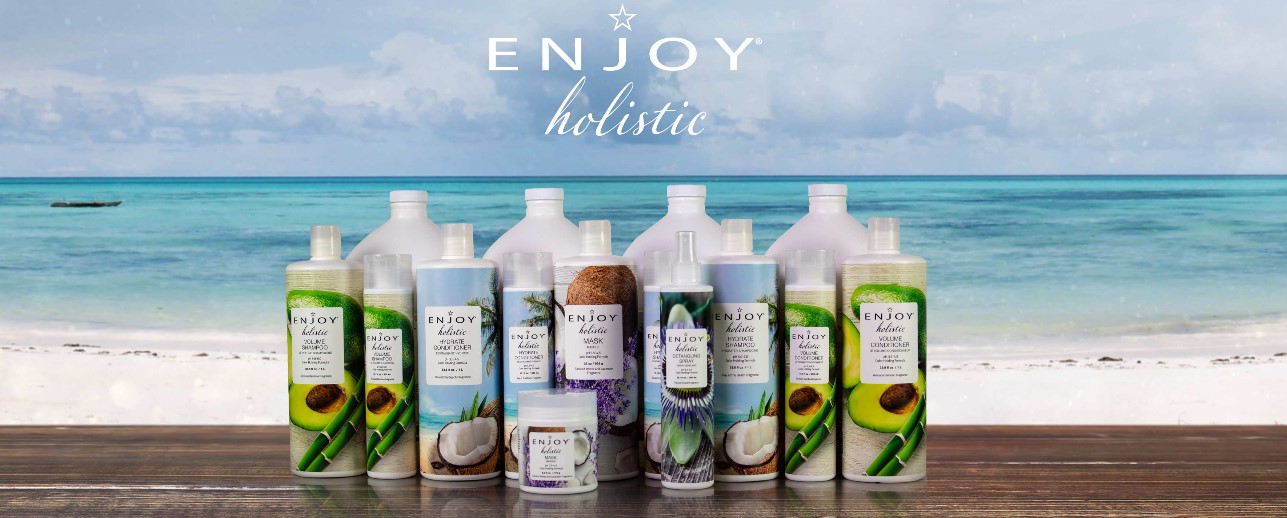 Sit back and ENJOY (holistically)! Whether you're buying for a distant Aunt or stocking stuffing for your growing tween, ENJOY has you covered! Not only does ENJOY carry the moto "Evolve or Die" but truly understands and supports all aspects of hair care experience. With that said, you'll be able to gift ENJOY Holistic to friends and family to fit into their or replace their existing hair care routine.
Enjoy is one of the few brands that have truly embraced to reach every kind of client for every need which is included but not limited to ENJOY Holistics. The Holistic products are not only pH balanced to maintain shiny, healthy hair and scalp, but are also free of colorants, sulfates, sulfur, soy, gluten, silicones, parabens and use allergen-free fragrance. Since their products have a balanced/low pH they help to close your cuticle locking in color while promoting a healthier scalp.
Having colored hair myself, my star-player product is the ENJOY Holistic Hair Mask. As my regular routine, I keep my hair shining through and through with a hydrating regime of Holistic Hydrate Shampoo & Conditioner! Every other day I cleanse and condition and use my Hair Mask once a week to keep my hair in perfect condition while indulging in the aromatic benefits of ENJOY's vegan ingredients.
Enjoy doesn't stop at their Holistic hydration and moisture formulas. Pump up the volume with ENJOY Holistic Volume Shampoo & Conditioner or treat thicker, curly, coarse hair with the NEW Holistic D-Lux Shampoo & Conditioner. Volume Shampoo and Conditioner keep roots lifted and hair shiny. D-Lux Shampoo & Conditioner will keep the frizz away locking in gorgeous shine and refining the most stubborn hair. Keep the hair-healing going by trying the styling and/or finishing products: Detangling Spray, Active Leave-In Treatment, Movement Control Creme &/or Volumizing Blowout Gel.
So stuff your stocking with some environmentally friendly and sensitive skin suitable products for the friends & family to ENJOY this holiday season and beyond. If you have any questions or would like a consultation from our exemplary customer service team regarding what your ENJOY Holistic hair care routine would be please contact us via web chat or call 1-800-926-5219. Happy holidays to you all and as always thank you for shopping with beautystoredepot!