Posted by Heaven Leigh on 14th Nov 2019

Holidays are officially back and in full-swing! At beautystoredepot.com, this means we have all of our fabulous brands releasing beautiful holiday kits and collections of skincare and makeup sitewide! Osmosis Beauty has launched their 2019 Skincare Essentials Kit and New Year, New You Wellness Collection. Known for their holistic approach to beauty and wellness, Osmosis provides customers with an opportunity to incorporate internal wellness along with topical.
New Year, New You Collection includes Osmosis Wellness' Skin Defense and Collagen Activator Supplement Capsules as well as the 24K Gold-Flaked Ageless Vitality Elixir. These exclusive, proprietary supplements include ingredients that contribute to optimal gut-health. When good and bad bacteria are well-balanced the skin reduces the receipt of inflammation. Through this, the body provides anti-inflammatory molecules that prevent the natural breakdown the dermal-epidermal layers preserving skin structure and integrity.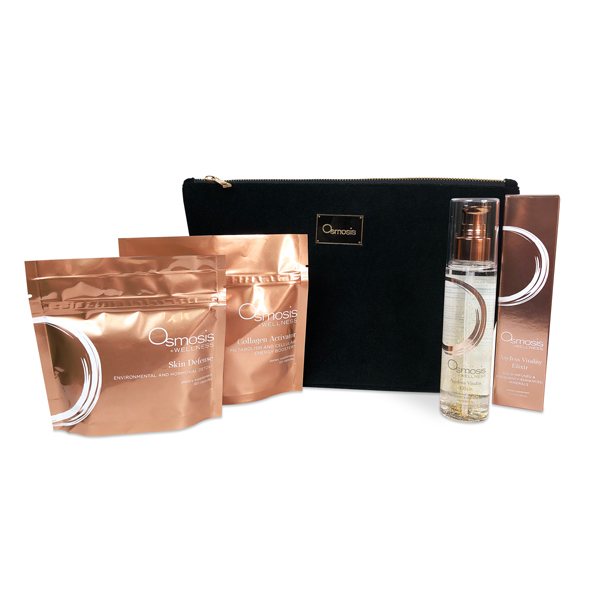 Start your new regimen by taking 2 Skin Defense capsules each day to assist with detoxing from the inside, out helping to reveal clearer, brighter skin. Continue on your wellness path post-Skin Defense with Collagen Activator Metabolism & Energy Booster Supplements taking 2 capsules daily. Experience enhanced vitality of the skin and body as collagen and hormone production empower brain and muscles for overall physical and mental sharpness. Throughout your regimen, take your 5-7 pumps of Ageless Vitality Elixir day and night to assist in neutralizing environmental pollutants and feed cellular repair while restoring balance to digestion, organs, and joints.
In addition to the internal wellness, skin preservation continues with the Skincare Essentials Kit including Enzyme Cleanser, Smoothing Face and Neck Cream as well as the holiday exclusive Chocolate Cherry Antioxidant Mask! Provide your skin gentle, daily exfoliation with Osmosis' Enzyme Cleanser both AM/PM following with the Smoothing Face and Neck Cream to deliver hydration on top of vitamins and antioxidants. Intermittently, use the Antioxidant rich Chocolate Cherry Mask to assist in reversing free-radical damage skin experiences daily helping to assist in maintaining and improving the tone and integrity of skin.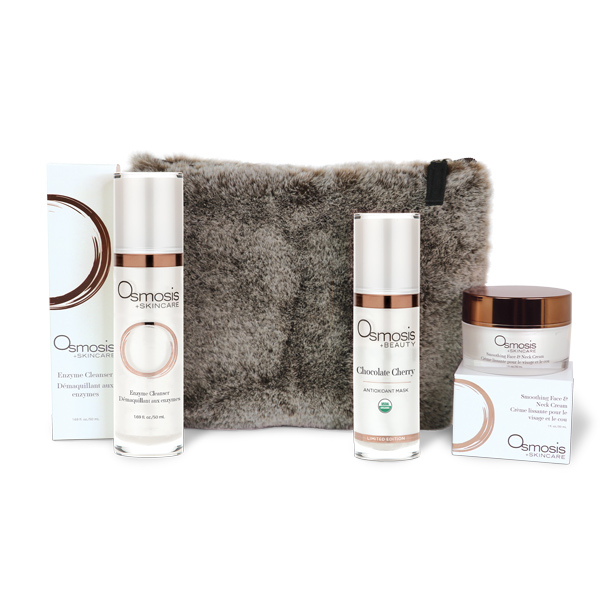 For additional information and inquiries into Osmosis Beauty products, please defer to our exceptional customer service team via email, web chat or by calling 1-800-926-5219. We look forward to hearing from all of you! Have a fabulous Holiday and as always thank you for shopping with beautystoredepot!