Posted by beautystoredepot.com on 19th Dec 2012
Have you been searching for a skincare brand made with all natural products that is also specifically formulated for ALL skin types? Then your search is over and you gotta checkout
SkinMedica
. SkinMedica strives to know everything about healthy skincare and is absolutely dedicated to do so. Even better? They divide their products up so clearly that it is easy to find your perfect product! Let's discuss just a few of their spectacular products that our staff uses and loves.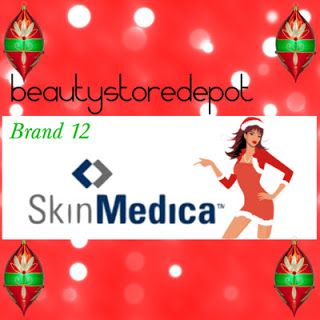 My favorite cleanser, is the
SkinMedica Facial Cleanser
. It leaves my face feeling refreshed, clean, works GREAT with my
Clarisonic
, and it doesn't dehydrate my skin. My husband is a foaming man....if it doesn't foam, he doesn't think its cleaning his face so his favorite is the
SkinMedica Purifying Foaming Wash
. This was formally called their acne wash and is an excellent option for those suffering with acne since it will provide a deep pore cleansing with gentle exfoliation.
It's winter and so many of us struggle with finding enough moisture for our skin. If you feel like your daily moisturizer just isn't quite cutting it and need just a little something more...or a lot...then you need to check out
SkinMedica Hydrating Complex
. You use this with your regular moisturizer and apply it beforehand. This product INSTANTLY hydrates your skin, enhances your moisturizer, and provides not only instant hydration to your skin, but also long term. If you prefer just using one cream, then check out the SkinMedica Dermal Repair Cream. It's an amazing cream that not only restores moisture, but also replenishes your skin with antioxidants and hyaluronic acid to help combat aging as well!
Ahh, the joys of aging and for me, it's seen around my eyes. An option that not only hydrates my eyes but also but provides complete rejuvenation of the skin is
SkinMedica TNS Eye Repair Cream
. It's one of my all time favorite eye products and that's saying alot since I have tried more than I can count! I am 35 and can't stand the newly developed lines on my forehead and around my mouth. I haven't resorted to botox yet, but if it continues, I might just have to....however, I am dying to try the
SkinMedica TNS Line Refine
. The reviews are amazing including the one on our site that has convinced me this is my next MUST HAVE! Definitely cheaper than botox and worth a try!
SkinMedica is our second featured brand this week during our 12 Brands of Christmas promo. We will be giving away full sizes of the SkinMedica TNS Essential Serum, Dermal Repair, TNS Eye Repair, and a Lip Plump System. These products are valued at over $500! Wanna win? Just follow us on
Facebook
for all the details, FREE samples, FREE professional advice, games, and so much more!
Don't forget, we are also giving away a Clarisonic Mia on our
Google+ page
.
Until next time....stay tuned and stay beautiful!