How to Create an Easy Smoky Eye
The Smoky Eye is a go-to look that flatters everyone.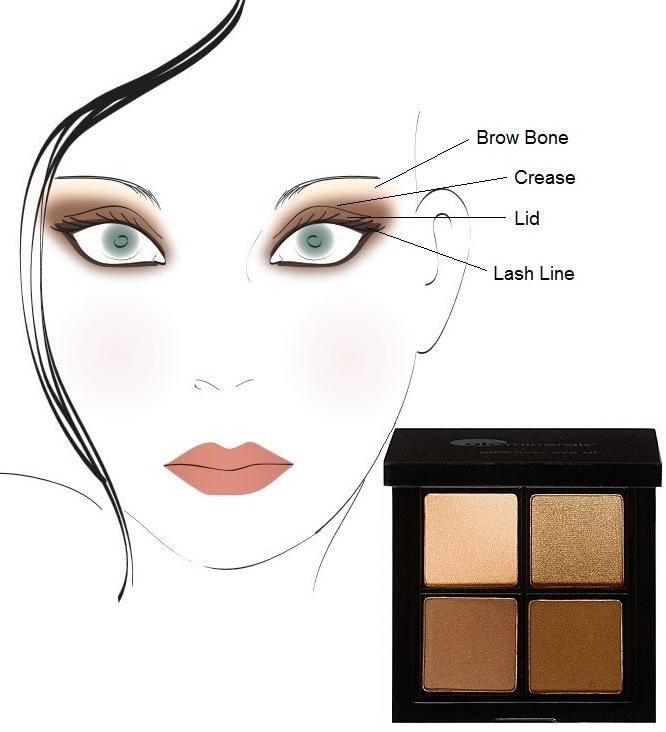 For a look that's a spin on the classic black look and a little more natural, we use the gloMinerals gloMetallic Smoky Eye Kit, which features a beautiful palette of brown hues. It also comes with a step by step instruction guide so you can easily perfect this look.
Expert Tips:
Begin with a smooth, blank canvas by applying Blinc Eyeshadow Primer to clean, dry lids. It will extend the wear of your look and increase vibrancy. When applying shadow, make sure to gently tap your brush after dipping it in shadow and before applying to your eye to eliminate excess powder and help you create a cleaner look.


The top left shade is your base color - a good rule of thumb is to start with the lightest color and work progressively toward the darker shades. Simply press the base color into your eye lid from the lashes to your brow line. The gloMinerals Eye Base Brush is perfect for applying all over color.
Use the eye lid color (top right) and apply over the base color beginning from your lashes and then stopping just underneath the brow bone, again using your Eye Base Brush.
Use the crease color (bottom left) and start at the outer edge of your eye and work the brush back and forth along the crease with the gloMinerals Crease Brush.
Use the liner color (bottom right) and line the upper lash line by pressing the color into the line. Follow the entire lash line from outer to inner corner. Follow the same steps for the lower lash line, but finish with gently running the brush across the line to create a smoother look. The Smudge Brush is perfect for getting right into the lash line and provides great blending and contouring.
Add a couple coats of your favorite glo Mascara and you're all set!