The "No Makeup" Look Tutorial
Makeup trends come and go,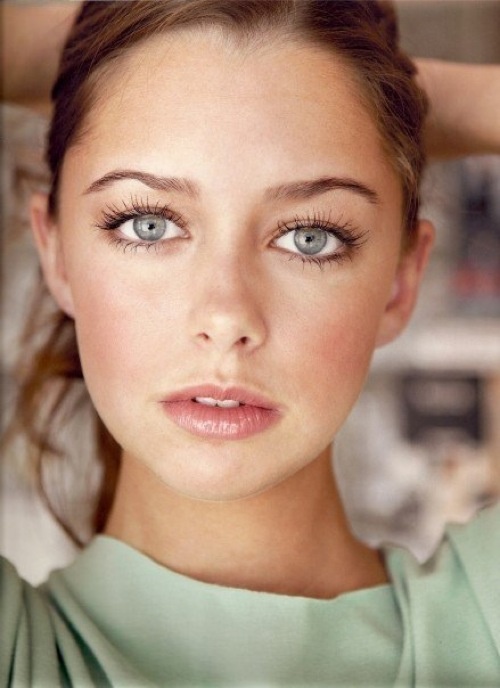 but a clean, classic look that is flattering and easy for everyone to try is the fresh faced "No Makeup" look. This look is simple yet versatile enough for any skin tone and can be worn at any season.
The key areas to this look are: glowing skin, long eyelashes, and natural pink lips.
For glowing skin, start with the right foundation for your skin type. If you have normal to dry skin, we suggest using loose mineral powder. It provides medium to full coverage with a dewy finish. For oily or combination skin, try a pressed powder foundation to control oiliness and provide a semi-matte finish. We carry a wide variety of amazing formulas in loose and pressed foundations. As an added benefit, mineral makeup protects and nourishes your skin.
To get a natural glow, use a highlighter. gloMinerals gloHighlighter is an illuminating cream that gives skin a "lit-from-within" shimmer. Dab the highlighter onto cheek and brow bones, using a little at a time. If you're afraid this creamy product will only add to your oiliness, try Pur Minerals Marble Powder in Pink. With a combination of dark and light tones, it illuminates and brightens skin to give you a fresh, natural flush.
For eyelashes, we want a long look that is clean and clump-free. The first step is using an eyelash curler. The thought might be intimidating if you've never used one, but this tool will quickly become your best beauty friend. We suggest using the blinc heated eyelash curler which is specially designed to prevent lash tear out. Press and hold the Lash Curler at the lash line for about ten seconds. For clump-free, full volume, longer lashes use Osmosis curling mascara. Make those eyes flirt like never before! The new Osmosis Curling Mascara utilizes an innovative Cobra head to help curl those lashes. Currently only available in Black. Adding false lashes will also add extreme length and volume. Since the focus of the eyes is eyelashes, keep the rest of your eye makeup simple with barely-there shadow and liner.
For the final touch, you need natural pink lips. If you favor lip gloss, try Pur Minerals Chateau Kisses Plumping Lip Gloss in Tickled. This long lasting formula gives moisture and shine with added anti-aging benefits. Another convenient natural pink shade is Grande Lips Hydrating Lip Plumper in pale rose, which goes on with a hint of color. If you are strictly a lipstick gal, try gloMinerals gloLip Stick in Bella.
This natural look is great for everyday wear and works as a great base for other looks. For a change of season or to add drama, simply amp up your eye makeup or wear a darker lip shade.