Winning Wonderland Sweepstakes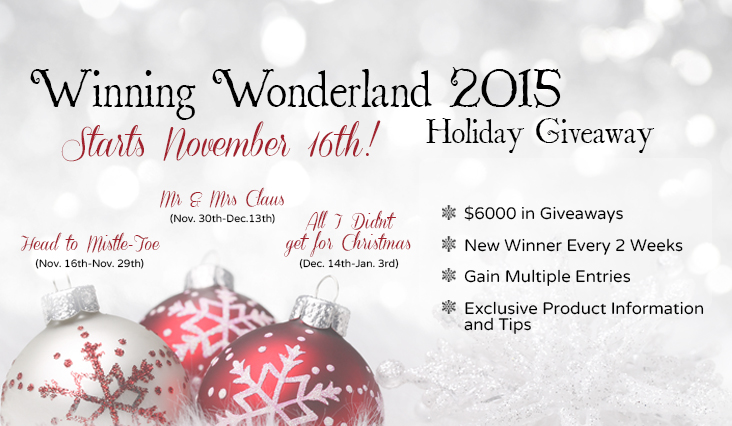 Welcome to beautystoredepot's Winning Wonderland 2015 Holiday Giveaway!
From November 16 - January 3, we're giving away over $5000 in beauty essentials! With 3 grand prize giveaways, there's always a chance to win big!! Gain multiple entries to increase your chance of winning! Bookmark this page so you don't miss out!
Sponsored by:


Sponsored by:


Sponsored by: