Sircuit Skin Dreamweaver+
Availability:

Usually Ships in 1 day & 60 Day Returns

Shipping:

Free Standard Shipping (2-5 days)
Sircuit Skin Dreamweaver+ 1.3 oz
night time skin repair
Dreamweaver+ nighttime skin repair is a soothing, ultra-rich, moisturizing treatment developed to restore moisture, nourish, and protect your skin while you sleep. Now SUPERCHARGED with a special encapsulated form of Epidermal Growth Factor, as well as new coconut growth factors that help to reinvigorate your skin, ensuring you'll rise and shine to a smoother, more rested and refreshed complexion. The powerful antioxidant, Spin Trap (PBN), and the amino acid antioxidant, L-Ergotheioneine (Thiotaine), along with R-lipoic acid work overtime to minimize the effects of free radical damage by attacking the signs of aging and fatigue, as well as providing additional mitochondrial protection. Deeply replenishing Chirally Correct D-Beta-Fructan from Date Palm keeps the skin hydrated and D-Beta-Glucosamine helps to smooth the appearance of fine lines. Dreamweaver is also now fortified with L-Carnosine, along with the added ingredient Kombuchka, which assist the skin in remaining soft and supple. And... if that wasn't enough, we have also added collagen boosting Gardenia Stem Cells. Say good-bye to your dry complexion with this enticing blend of moisturizing ingredients that will lavish your skin in continuous first class moisture. Skin Type: Ideal for dry, dehydrated, and/or aging skin types.
Nighty nite, sweet dreams!
Benefits:
Hydrates and replenishes the skin's moisture balance.
Encourages the natural process of healing and cell renewal.
Diminishes the appearance of fine lines and wrinkles.
Repairs aging skin.
Minimizes the effects of free radical damage.
Combats dryness to restore comfort and elasticity.
Improves skin texture and tone.

Free of artificial preservatives, colors, or fragrance and always cruelty free.
How To:
Using a spatula (to avoid contamination), scoop out a small amount and apply to face and neck using gentle upward movements. Use nightly on cleansed skin, alone or in combination with Sircuit Addict, O.M.G., or Sircuit Weapon serums as part of your daily home treatment program.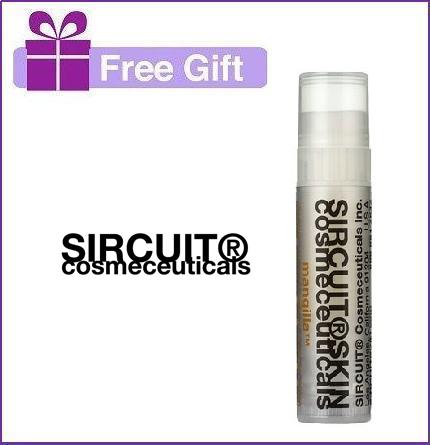 FREE GIFT!
Purchase $125 or more in Sircuit products and get a FREE Sircuit Mangilla Lip Balm- fulll size
A $7.50 Value!
Product Reviews (9 Reviews)
This stuff is amazing. If you want to wake up with supple, glowing skin, and fewer lines this is your product.

Wonderful product.

This moisturizer is fabulous!

WOW! AMAZING! I don't know if I'll ever want to use another night cream. Easily absorbed, skin feel hydrated, non-greasy or really rich like a lot of other night creams. Your skin will feel like velvet. love... love...love...SIRCUIT!


Not too heavy, but still moisturizing Great product for oily skin. Moisturizing without being too greasy. Sircuit skin products are great


Can't live without it! I use Dreamweaver during the day under makeup. It is a nice moisturizer without making you greasy. Great anti-aging properties


A great product for night. It calms any irritation that may have developed during the day. It soaks into the skin easily


This moisturizer is wonderful. I get compliments all the time about how I have no wrinkles and I am 56. It feels great on the skin and it also smells great.


I love this night cream. Before, I had such trouble finding a product that moisturized without feeling thick and greasy. I definitely found the best one out there!