Phyto Phytopolleine Scalp Stimulant Elixir .84 oz
Availability:

Usually Ships in 1 day & 60 Day Returns

Shipping:

Free Standard Shipping (2-5 days)
Phyto Phytopolleine Scalp Stimulant Elixir .84 oz
Phyto Phytopolleine Universal Elixir harnesses the natural powers of rosemary, sage, cypress, eucalyptus and lemon to instantly purify the scalp and catalyze microcirculation. A fortifying boost for sensitive, weak, anemic hair, it serves as an ideal preparation for thinning hair treatments such as Phytocyane and Phytolium.
An essential-oil blend that awakens the scalp
Purifies the scalp and catalyzes microcirculation
A fortifying boost for sensitive, weak or anemic hair
Ideal preparation for thinning hair treatments
This formula is recommended for those suffering from an unbalanced scalp whether it is dry, oily, itchy or irritated. Do not use one week before and after a chemical process.
Essential Elements:
Phytopolleine Universal Elixir contains essential oils of rosemary, sage and cypress to tone the hair and stimulate microcirculation; eucalyptus and lemon oils to purify the scalp; and corn oil extract to soothe with cooling sensation.
Free of:
Parabens, Sulfates, Synthetic Fragrances, Synthetic Dyes, Petrochemicals, Phthalates
Directions:
Apply once or twice a week to dry scalp at least 20 minutes before shampooing. To release product, press applicator tip gently against scalp and apply section by section. Massage in circular motion.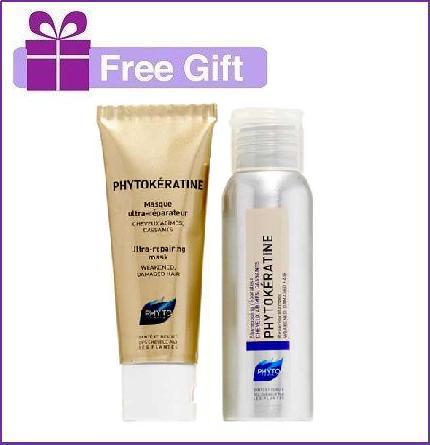 FREE GIFT!
Phyto Shampoo OR Conditioner Travel Size FREE with every $80 Phyto Purchase,
An $8 Value
Click
here
to see your gift.
Product Reviews (6 Reviews)
This product is amazing! If you are not treating your scalp you should! You can also sleep with this product in your hair at night and rinse out in the morning for a deeper treatment. Depending on what your concern is it should be followed with other phyto products.

The smell is not very appealing but it works well and would recommend it if u have a scalp issue

Clean your scalp, let the hair grow. Simple concept, this oil helps that happen. Have 2 extra bottles, now use weekly and my hair is super.

Will Never Be Without This!

OK. It has a very strong smell to me. There are many reasons you can ignore the smell. Here - Best Price!!
Service — Personal Touch! Product — it works so much better than ANYTHING out in the market. You will not believe how super your hair is after shampoo.
And the smell leaves easily! My hair is now in the best condition from the root (where it is alive!) and the length the grows afterward is so much healthier.
This is fine if you use it once. Best is a year of treatment, and your hair is great!

A terribly dry scalp that refused to respond to any shampoo encouraged me to try a 'botanical treatment' at a spa. It worked wonders. I purchased the product and used it at home. Beauty Store Depot offered PHYTOPOLLEINE Universal Elixir at a better price than any I've found -- and it was delivered with FREE samples of other products in the PHYTO line. Great price, great service: how could anyone expect more?


I love this product. It really works.