Phyto Phytheol Intense Anti-Dandruff Shampoo
Availability:

Usually Ships in 1 day & 60 Day Returns

Shipping:

Free Standard Shipping (2-5 days)
Phyto Phytheol Intense Anti-Dandruff Shampoo 3.3 oz
A treatment shampoo that eliminates dry or oily dandruff while preventing it from recurring.
This shampoo is specially formulated to treat even the most severe cases of dry or oily dandruff, eczema, or psoriasis in record time. The treatment combines active soothing and purifying ingredients to relieve serious scalp itchiness while effectively eliminating and preventing the reappearance of dandruff.
A study carried out by dermatologists showed that after a month 83% of subjects no longer had dandruff and the effect remained for two months after stopping treatment.
Anti-dandruff effectiveness:
100% effectiveness after four weeks of use
75% effectiveness after one week of use
83% of volunteers no longer had dandruff after four weeks and the effect remained for two months after stopping treatment.
Directions:
On wet hair, apply a quarter-size amount and gently massage into a lather. Rinse.
Repeat, leaving the lather on for four minutes. Rinse thoroughly.
Use two to three times a week for one month as an intense treatment.
Then, use once a week to maintain.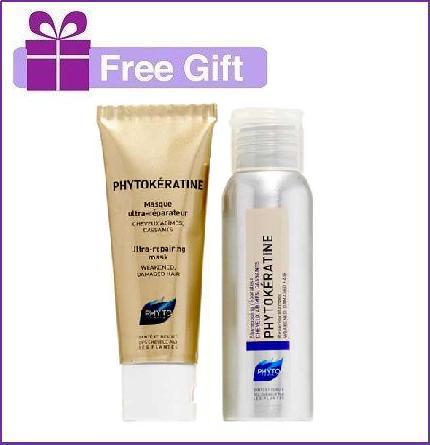 FREE GIFT!
Phyto Shampoo OR Conditioner Travel Size FREE with every $80 Phyto Purchase,
An $8 Value
Click
here
to see your gift.
Product Reviews (8 Reviews)
This is the only thing that works for me...

I'm glad I get to order it here easily for some online stores had it out of stock mostly. I use this almost everyday to maintain my hair dandruff-free. If I miss a day or two, my hair is still okay but I have to use it right away to make up for the missing days. I use this after my regular shampoo (just the scalp area). Anyhow, this thing really works really good. It may cost a little but it's worth it. This will be a lifetime maintenance for me. *I always order ahead of time coz they sellout sometimes*

Seriously people this product is awesome and it works ... Wash hair twice and the second time leave it on for ten min .... Then wash good and rinse .
Be passent u will see results

Works great, one bottle lasts a while. I like the scent too, it's really clean, fresh and kinda masculine. This is my go-to during winter when my scalp gets dry and flaky.

Wish I had tried this YEARS AGO

I never knew it was so easy to get rid of dandruff. Just one or two uses, and my scalp is finally flake-free! Awesome.

My go to dandruff shampoo


Quick and efficient!


Works well.


I really like this product. It works!!