Osmosis Skincare Purify Enzyme Cleanser
Availability:

Usually Ships in 1 day & 60 Day Returns

Shipping:

Free Standard Shipping (2-5 days)
Osmosis Skincare Purify Enzyme Cleanser 1.7
Infused with bromelain to gently smooth the frayed edges of photo-damaged skin without removing the protective lipid barrier. Sweet orange and pink grapefruit essential oils create a pleasing citrus scent and give the skin a naturally clean feel.
Size Options:
Key Ingredients:
Bromelain & Papain - Protein digesting enzymes found in pineapple and papaya; effective in the gentle removal of damaged keratin from the top layers of the epidermis
Kiwi Kumquat Surfactant Blend - Gentle cleansing agent that effectively removes impurities and allows us to avoid the use of harsh/toxic ingredients
Sweet Orange & Grapefruit EO - Provides an uplifting, fresh scent
Benefits:
Great for all skin types
Especially good for aging and acneic/oily skin
Oncology-friendly
Universal face cleanser
Gently exfoliates the skin while removing dirt, makeup and environmental toxins
Sodium Lauryl Sulfate and Paraben-free
Directions:
Apply to damp skin and lather
Rinse thoroughly
Use both morning and evening
Tips: While in the shower, leave on skin for 2-3 minutes to get a little extra enzymatic exfoliation
Perfect Partners: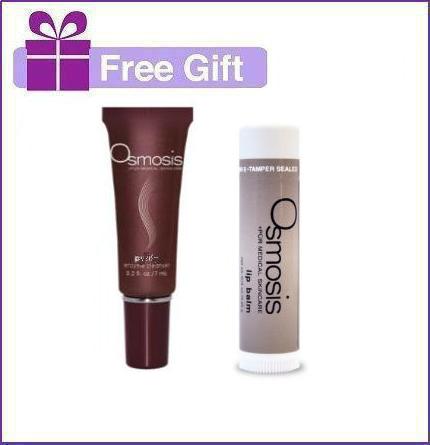 FREE GIFT!
Purchases of $80 or more in Osmosis products get a
FREE Gift
A $14 Value!
Product Reviews (8 Reviews)
Best Cleanser I've Ever Used

I am totally hooked on Purify. It is gentle but thorough, leaves no residue and especially no dryness !

I have been using this product just for a few months & I can tell the difference in my face!! Feels so clean & smooth. I have been doing business with The Beauty Store Depot for years!! Great customer service & you always get free samples of products that you haven't tried before!

I've only tried a couple of Osmosis products for any length of time, but this is by far my favorite! Not only did my skin feel great after using it, very, very clean, but it managed to remove the super oily eye makeup remover I use. In fact, it's the only cleanser in my arsenal that did so. I do have really sensitive skin and could tell that it was an exfoliating cleanser, but it didn't irritate my skin or make me break out at all. I really, really like it, and it's yummy fresh scent.

This is the first time I have used this cleanser! Awesome!! Gentle on my skin...very happy.

Been using it for years and I absolutely LOVE it!

I have extremely sensitive skin and this cleanser is the only thing that a) doesn't irritate my skin and b) leaves it clean and soft. I use the cleanser 1x every day, sometimes 2x a day (but rarely).

I also use it with other Osmosis products - serums.

I usually use Eminence organic cleansers, but make the exception for this cleanser. While not organic, I always feel like this cleanser keeps my skin very clear and clean. I also like the science behind Osmosis products. This is a solid effective cleanser, especially if you use a Clarisonic.

I did break out a bit after use, but I called my dermatologist and he advised this is normal and to continue use...maybe just every other day or a few times a week. I continued use at 2-3 times a week and am LOVING IT! I literally look forward to the days I use the cleanser since my skin feels so incredibly amazing!

The first time i used this product i liked it. My skin felt clean and refreshed. The next day i put this cleanser on i kid you not my skin broke out intensely. I left my friend try it that day to see if maybe i just am allergic to something and she broke out like crazy too. I am never buying an osmosis product ever again.