Osmosis Skincare Elevate 120 caps
Availability:

Usually Ships in 1 day & 60 Day Returns

Shipping:

Free Standard Shipping (2-5 days)
Osmosis Skincare Elevate 120 caps
Elevate ATP and DNA Repair is a revolutionary formulation that assists in reversing the signs of aging, boosts energy, and increases fat loss.
Elevate provides an exciting update to the original ATP Cell Therapy formulation with the addition of AC-11, a revolutionary active from Cat's Claw extract that has been research proven to increase DNA repair in the skin and body by 33%. It has also been research proven to reduce redness and blistering from sun exposure, lower body fat, and increase the healing capacity of the body with anything that involves DNA damage.
ATP is a remarkable fat-burning, healthy energy, brain empowering, muscle restoring, cholesterol lowering, life enhancing supplement. Along with the addition of AC-11, we have also added Ganoderma to improve healing and detox in the body, as well as more targeted actives that better stimulate the cellular production of ATP.
Benefits
Supports healthy weight management and helps to detox the body.
Increases DNA repair in the skin and body.
Can increase mental clarity and focus.
Dramatically helps muscle endurance and recovery.
Supports normalizing cholesterol and blood pressure.
May boost libido and increase sexiness.
Warning:
If pregnant, nursing, or taking any medications, consult your healthcare practitioner before use. This product is not intended to diagnose, treat, or cure any disease.
Directions:
Take 1-4 capsules 2-4 times per day preferably with food. Start with 1 capsule and adjust accordingly. You may experience a temporary flush, this is normal and will subside over time
Weight Minimum Efficacious Dose
50-100 lbs - 3 Caps/Day
100-150 lbs - 4 Caps/Day
150-200 lbs - 5 Caps/Day
200-250 lbs - 6 Caps/Day
250+ lbs - 7-8 Caps/Day
Activate ATP best with 90 minutes of exercise a week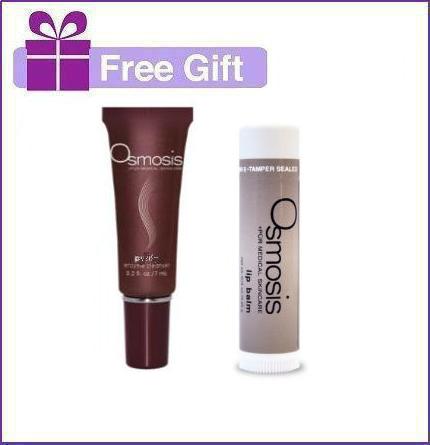 FREE GIFT!
Purchases of $80 or more in Osmosis products get a
FREE Gift
A $14 Value!
Product Reviews (1 Review)
What a wonderful supplement! I feel great and my cellulite is disappearing
Press Release