Dermalogica mediBac Clearing Adult Acne Treatment Kit
Availability:

Usually Ships in 1 day & 60 Day Returns

Shipping:

Free Standard Shipping (2-5 days)
Dermalogica mediBac Clearing Adult Acne Treatment Kit
Acne is already stressful enough, no need to complicate it any further. Dermalogica MediBac Clearing Adult Acne Treatment Kit is everything you need to reduce hormone and stress related breakouts in one convenient solution.
Kit contains
Clearing Skin Wash (1.7 fl. oz.)
Clearing Mattifier (0.50 fl. oz.)
Overnight Clearing Gel (0.50 fl. oz.)
Concealing Spot Treatment (0.10 fl. oz.)
Sebum Clearing Masque (0.75 fl. oz.)
Benefits
Helps control acne by addressing the triggers that lead to acne development.
Helps treat, clear and prevent adult acne while addressing the needs of adult skin.
Each product is designed to be layered upon the skin to provide around-the-clock control of breakouts.
Directions for Use:
Lather Clearing Skin Wash in wet hands and apply to dampened face and throat, avoiding the eye area.
Rinse thoroughly with warm water.
One to two times a week: Apply Sebum Clearing Masque to face and throat, avoiding the eye area. Rinse thoroughly after 7-10 minutes with warm water.
Apply Clearing Mattifier sparingly to areas prone to excess oil and/or breakouts.
During the day, dot Concealing Spot Treatment onto finger and apply to breakout. Let stand for 5 seconds, then pat until blended in. Use until breakout has cleared.
At night after cleansing, apply a thin layer of Overnight Clearing Gel all over cleansed face or affected areas and allow to absorb.
Ingredients
See individual products.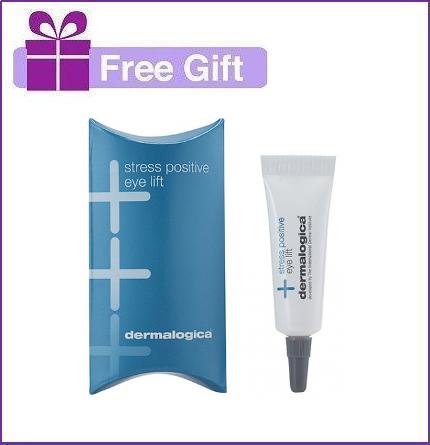 FREE GIFT!
Purchase $150 or more in Dermalogica products and get a FREE
Dermalogica Stress Positive Eye Lift Trial
A $20 Value!
Product Reviews (6 Reviews)
Nice starter kit. Gentle on skin and helps to reduce oil

This product is wonderful, my skin feels great! And I would order from them again!


Great product and product arrived SUPER fast!!

Awesome kit. The whole reason I bought this is because I fed up with Pro-active drying out my skin and actually making it worst. After using this product for a few weeks, I can see instant improvement and no dryness whatsoever. There is no harsh chemical too.

I ordered the kit and many of the products I have fallen in love with and will be ordering again. There was only one I wasn't crazy about, but this kit is an awesome way to try them out! Would highly recommend

I just started using the product the day it arrived. It seems to cleanse well, no over drying or reaction for me which happens with some products. But, I woke up this morning with a new blemish in one of the areas that I have used the treating products. Unsure how its going to actually work for me as a prevention. Going to try the mask. So unsure if I will buy product again