Dermalogica Climate Control Lip Treatment .15 oz
Lip balm soothes dry, damaged lips. Help heal acutely damaged skin and provide a barrier against future climatic assaults. Shea Butter enhances barrier function of the lips, as a unique extract blend shields against pollution, temperature extremes, stress, and hormonal factors. Formulated without artificial fragrances and colors.
Benefits
Protective formula glides easily over lips to prevent further environmental assault.
Soothes raw, peeling lips.
Ideal for use during outdoor sports or travel.
Directions
Apply constant pressure at base of container to push stick up. Gently glide Climate Control over areas of face that need protection. For the lips, apply at least once a day or as needed.
Quick Tip
Apply to lips before flying or outdoor activities to guard against the elements.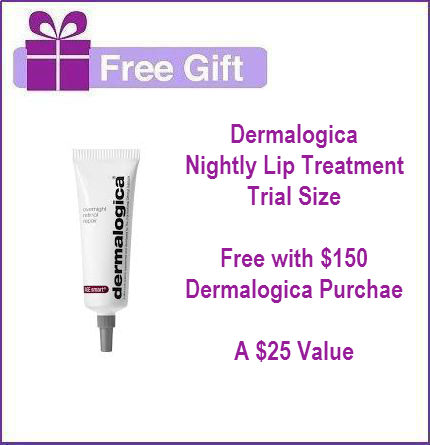 FREE GIFT!
Purchase $150 or more in Dermalogica products and get a FREE
Dermalogica Nightly Lip Treatment Deluxe Trial
A $25 Value!